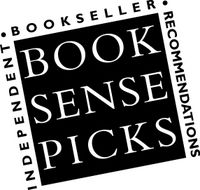 The Haiku Apprentice: Memoirs of Writing Poetry in Japan
, is
Stone Bridge Press
's latest title to become a
Book Sense
Pick!
You can see the entire list of June Book Sense Picks here.
The Haiku Apprentice
is the first book by author
Abigail Friedman
.
"I'm thrilled that
The Haiku Apprentice
found favor with book sellers across America and is now a
Book Sense
pick. What a victory for all of us who are drawn to haiku," said Ms. Friedman.
ABOUT THE BOOK:
Discover the beauty of haiku and be inspired to start your own haiku group!
· Allows any newcomer to learn the basics and the experienced to enjoy a fresh approach
· New perspective on an ancient art appeals to book buyers, writers, and journal-keepers
Follow the author, a professional American diplomat in Japan, as she joins a haiku group and learns that you don't have to picture yourself a poet to write haiku. Meet the ordinary people who provide extraordinary insight into writing haiku.
Abigail Friedman
joined the Foreign Service in 1988 and served her country in DC, Paris, Tokyo, the Azores and most recently as Consul General in Quebec City. She is a member of the Haiku Society of America and Haiku Canada. She is a founding member of the bilingual Quebec Haiku Group in Quebec City.
Michael Dylan Welch
is a poet, editor, and publisher. More than 2,5oo of his poems have appeared in hundreds of magazines in 10 languages. He is vice president of the Haiku Society of America.
FROM THE HAIKU APPRENTICE:
The problem came to a head one day as I was driving through Tokyo. While waiting for the light to change, I saw the following public service announcement on the side of a bus: Omoiyari hitonikurumani konomachini (Sympathy / toward people, toward cars / toward this town). Seventeen syllables. Five-seven-five format. It must be a haiku, I thought. But when I reached the office and repeated the announcement to my Japanese coworkers, none of them thought it was a haiku. I knew they were thinking to themselves, What kind of a lunatic is she? One tried to break the news to me gently, "It's not a haiku, it's an advertising jingle." Well, I knew it was an advertising jingle, but still, wasn't it an advertising jingle haiku?

ABOUT BOOKSENSE:
Book Sense
is a national marketing campaign on behalf of the independent bookstores of America. It is both a local and national effort to shine a light on the knowledge and diversity of independent bookstores